Who We Turn To
Our Partner: AlienVault
AlienVault™ is the champion of mid-size organizations that lack sufficient staff, security expertise, technology or budget to defend against modern threats. Our Unified Security Management™ (USM) platform provides all of the essential security controls required for complete security visibility, and is designed to enable any IT or security practitioner to benefit from results on day one. Powered by the latest AlienVault Labs Threat Intelligence and the Open Threat Exchange™—the world's largest crowd-sourced threat intelligence exchange—AlienVault USM delivers a unified, simple and affordable solution for threat detection and compliance management.
For more information visit AlienVault USM. Or check out a live demo at AlienVault Demo or download a Free Trial!
Proffered Provider: ProWriters
PROWRITERS™ offers a flexible Cyber Liability insurance program designed to cover privacy, data and network exposures. Addressing the constantly evolving technological and legal aspects of privacy and data breach, our program provides clients with the right coverage to meet the needs of this relatively new and highly complex risk.
We offer Cyber & Privacy coverage for companies of all sizes. For large, multi-billion dollar companies, we can obtain the best terms possible, partnering with the 20+ cyber markets to which we have access, and customizing coverage to address their needs. For small start-ups to companies up to $100 M in revenues we have designed a new program that offers broad and flexible coverage.
Preferred Provider: NetDiligence/eRiskHub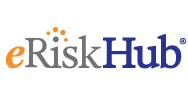 There's no such thing as perfect security. Whether by  hacker, computer glitch or staff mistake . . . most companies will experience a data breach incident. The question  is, "Can you handle the incident calmly, quickly and effectively?"
When a breach event occurs, time is of the essence. If you don't respond appropriately, your  organization will lose customers and see shareholder value plummet. You might  also be fined, or worse, targeted by a class-action lawsuit.
Knowing that a breach is almost inevitable-and the  cost potentially devastating-what can you do to protect your organization?
Keep informed of evolving risks and changing regulations.
Get aggressive with your IT security & privacy defenses.
Be proactive in planning your response.
The eRisk Hub® portal, powered by NetDiligence®, can help your organization successfully manage data breaches, network attacks  and other cyber events.
Our Partner: Softmart
Softmart is a global provider of all things IT. From software to hardware to services, Softmart provides a complete solution for organizations in both the private and public sector.
Softmart's team of IT Solution Advisors ensures that every IT dollar spent, is a dollar well invested.